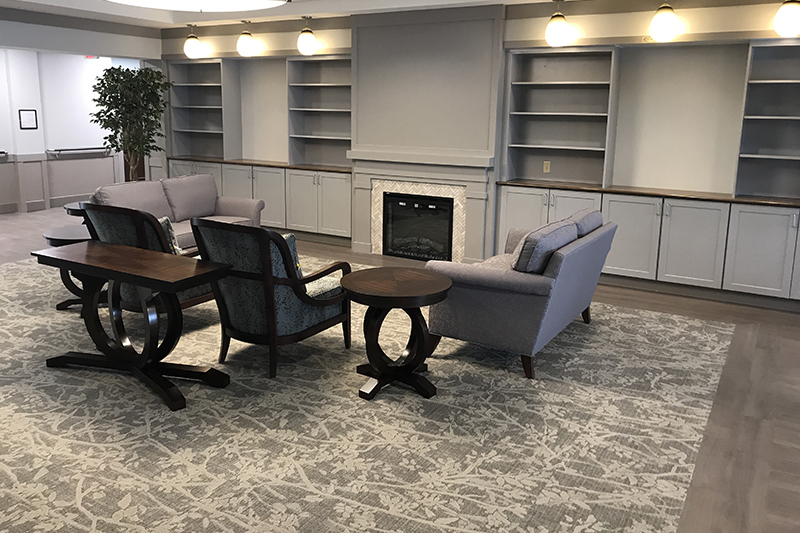 You will get the right product for the right application. You will benefit from our knowledge of all the latest product options, innovations, studies of product applications, and design. You will save hours of your time researching the vast sea of good and bad flooring possibilities.
We offer every flooring product category including broadloom, modular carpet, resilient tile, planks, sheet goods, entry systems, rubber, ceramic tile, stone, hardwood, laminates, stairway systems, wall base, accessories, and more from every viable manufacturer in the industry. So you do not have to fear that you will miss out on the possibility of gaining the full benefit of all the design and performance possibilities that are available to you.
Our Antron Service Provider status allows you to work directly with the premier yarn manufacturer in America to build your product with any manufacturer you choose. We will work with you to select the right product to suit the needs of your space and to support the special installation requirements of an occupied environment. As a consultant, we have helped many customers develop national and regional programs and to obtain consistent and competitive pricing for a wide array of products.
You will gain the leverage of our cultivated, reliable, and proactive relationships with the leading manufacturers and product distributors. Utilizing our extensive background in manufacturing we harness these relationships to ensure that you will get products that meet the highest manufacturing standards and offer the most value.
Planning Services
Independent unbiased product recommendations
Interior Design
Custom made carpets and rugs
Precise CAD quantity take-offs
Analysis of scenarios
Total Cost of Ownership Analysis
Cost Planning and Budgeting
LEED consultation resources
More sustainable design
High performance products for healthcare spaces